Fuel Subsidy Removal: Food Prices Jump By 31% in Nigeria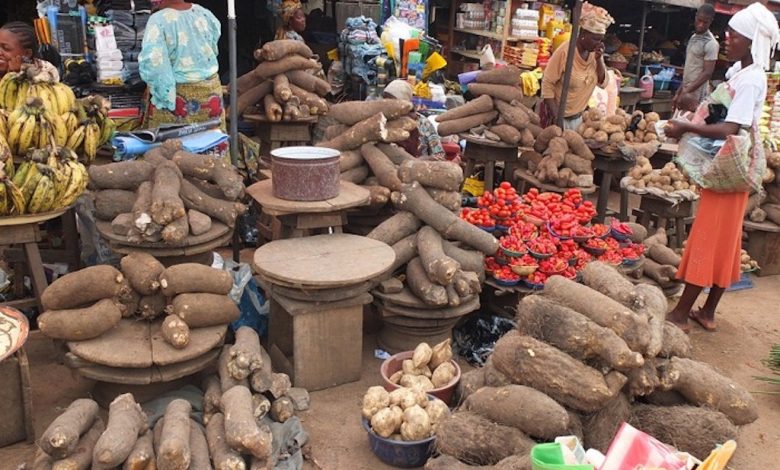 By Sola Omoniyi, Lagos
Nigerians are facing more hardships following the subsidy removal by the Bola Tinubu-led administration, as food prices jumped by 31 per cent within 12 months from July 2022 to July 2023.
The latest data was contained in an analysis of the 'Selected Food Price Watch,' a monthly report by the National Bureau of Statistics.
The selected food items include staples such as rice(1kg), beans(1kg), bread (500g), tomatoes, beef, wheat (2kg), garri (1kg) and palm oil (1 bottle).
According to the analysis, the highest food price increase was recorded in the price of yam, which jumped by 42 per cent, from N389.75 in July 2022 to N539.41 in 2023.
This was closely followed by the price of one kilogram of rice, which increased from N467.80 to N653.49 within 12 months.
Similarly, the price of palm oil went up by 35 per cent, from N890.67 to N1208.62 during the period in review.
Other staple foods contributing to the food price hike included garri (1kg), which increased by 33 per cent, from N323.17 to N429.89. 500g of sliced bread also increased from N486.27 to N651.78 (+34 per cent).
A kilogram of tomato (N446.81 to N557.96), wheat (2kg) (N1094.72 to N1419.14), and Beef (N2118.84 to N2758.13) also accounted for some of the staple food items which recorded significant price spikes.
Nigeria recently emerged sixth in the global food inflation rates compiled by the World of Statistics.
The top five most severe food inflation rates globally are:
Venezuela (403%)
Lebanon (278%)
Argentina (133%)
Turkey (72.86%)
Egypt (71.4%)