Mass Burial As 18 Died, 12 Injured in Kano Crash – FRSC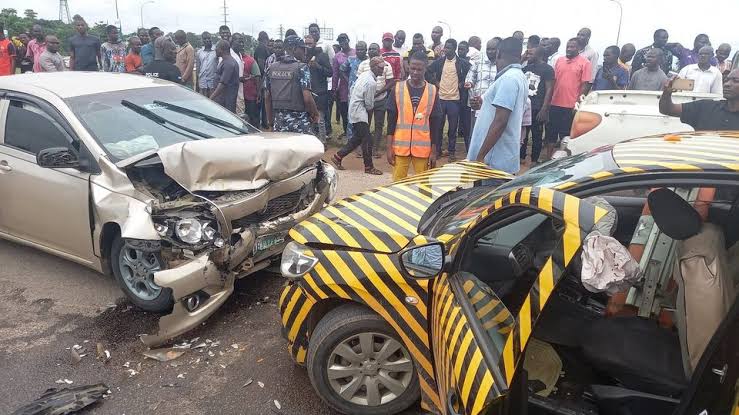 By Sola Omoniyi, Lagos
Following an auto crash that occurred on Kano-Ringim Road in Gabasawa Local Government Area of Kano state, eighteen travellers have been killed.
This is according to a release by Federal Road Safety Corps, FRSC, sector commander.
Mr. Ibrahim Abdullahi, the sector commander stated that twelve persons were seriously Injured while eighteen persons died on the spot.
He stated that some of the corpses were given mass burial at the spot of the sad incident due to unrecognised bodies, while others were handed to their family members.
The fatal accident happened between two commercial vehicles. Abdullahi maintained that the sector received distress late at night on Friday, and immediately send Personnel to the scene of the incident to rescue the victims.
He asserted that the accident involved 35 passengers, of which 18 were burnt beyond recognition, while others sustained various injuries.
The sector commander said that the Injured victims were rushed to Muritala Muhammed General Hospital, Kano.
However, he blamed the sad incident on speeding and dangerous driving, which led to the collision.