Outrage as PSG star Hakimi's wife Hiba Abouk files for divorce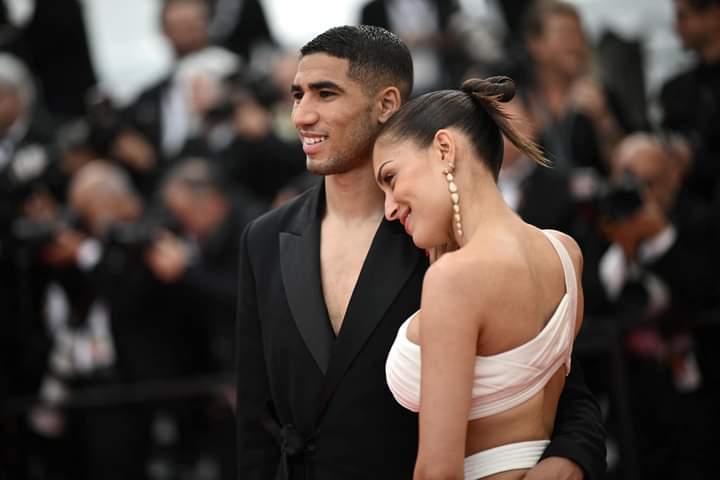 By Sola Omoniyi, Lagos
PSG Star Achraf Hakimi's wife Hiba Abouk has filed for divorce from the football star for yet-to-be-identified reasons.
Apparently, Hiba wanted more than half of the Moroccan footballer's property and fortune.
But unfortunately for her, when they arrived in court, they realized that Achraf Hakimi had nothing.
Achraf Hakimi had put his entire fortune under his mother's name a long time ago.
According to sources, Hiba was informed by the court that her 'millionaire' husband owns nothing as all his property is registered under his mother's name.
Hakimi receives €1 Million from PSG monthly but 80% of this is deposited in his mother Mrs Fatima's account.
He had no property, cars, houses, Jewelry or even clothes in his name. Anytime, he wants anything, he asks his mother who buys it for him.