Tragedy as explosion kills pregnant woman, 3 children, 11 others in Ondo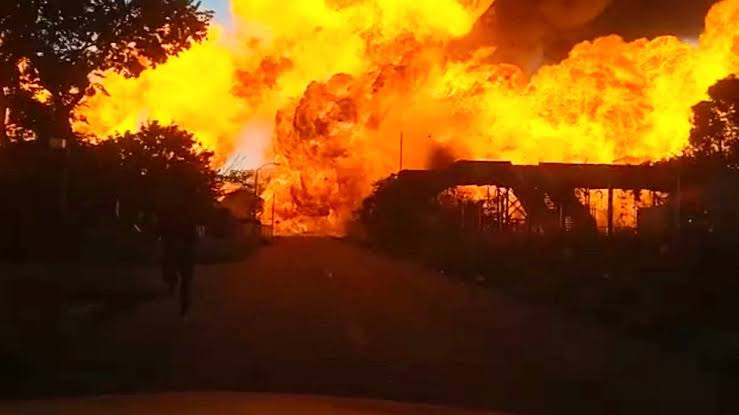 By Sunday Onye, senior correspondent

Tragedy struck Ore, the commercial town of Odigbo Local Government Area of Ondo State on Sunday when a fuel tanker explosion killed fifteen persons in the community.

Congress learnt that following a crash by a fuel tanker at the expressway of the community, residents besieged the scene to scoop petrol when the explosion happened.

A community source said the content, which had spilled on the road, was ignited by a spark emanating from a mobile phone held by one of the individuals involved in the fuel scooping.

According to the source, the explosion occurred along Showboy road, near a filling station in the area.

An Okaba rider, simply identified as John in the community, who gave harrowing details of the tragedy, disclosed that the inferno claimed more than 15 individuals.

He said the victims who were roasted to death included three children and a pregnant woman.

"After the truck crashed, people began to rush to the scene to scoop fuel. It was in the process that the truck exploded.

"Three children died, and we have counted over 15 bodies. A pregnant woman who wanted to buy fuel also died," he disclosed.

However, the Fumilayo Odunlami-Omisanya, the state police spokesperson who confirmed the incident, described the victims as fuel scoopers.