BREAKING: 80 Dies, Over 800 People Injured in Train Crash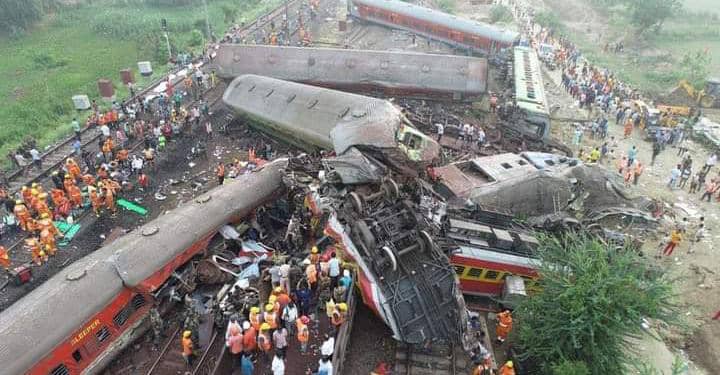 By Sola Omoniyi, Lagos

It is a black day for the people of Balasore district in India as not less than 80 people lost their lives and about 850 survived various injuries, in a train collision.

According to report, the sad incident occurred in India Eastern Odisha state.

The state chief secretary, simply identified as Pradeep Jena affirmed the incident and asserted that over 200 ambulance were sent to the scene of the event to rescue the train passengers.

It was reported that one of the train was derailed and went ahead to struck another train on the adjacent track, on late night Friday, June 2.

The two trains involved were Coromandel express and Howrah superfast express, Indian Railways Commission, affirmed.

Mr Jena, the Chief Secretary, said that so far 850 injured have been taken to hospital for treatment while 80 persons died on the spot.

According to Indian Prime Minister, Narendra Modi, he was distressed by the sad incident.

However, he had sent additional 100 professional doctors to take care of the passengers.