How Terrorist Killed Self To Escape Arrest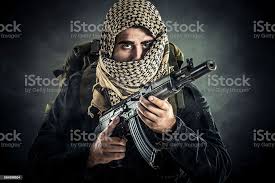 By Sola Omoniyi, Lagos
A suspected terrorist has killed himself in an attempt to resist arrest by security operatives.
It was reported that the suspected terrorist blew himself with an improvised Explosive Device when security operatives stormed his house to arrest him.
The incident happened at Keke community along Ibrahim Haske Road, Kaduna Millennium City.
The security operatives reportedly arrived the suspect's house in the early hour of the day as the neighborhood woke up to the sound of gunshots.
Congress learnt that the suspect open fire on the security operatives when he noticed that his house was surrounded, which led to exchange of gunfire between the operatives and the suspect.
However, to escape arrest, the suspect blew himself with an explosion, and the wife and children were taken away by the DSS officials.