Mob Sets Church On Fire After Worker Dies In Soakaway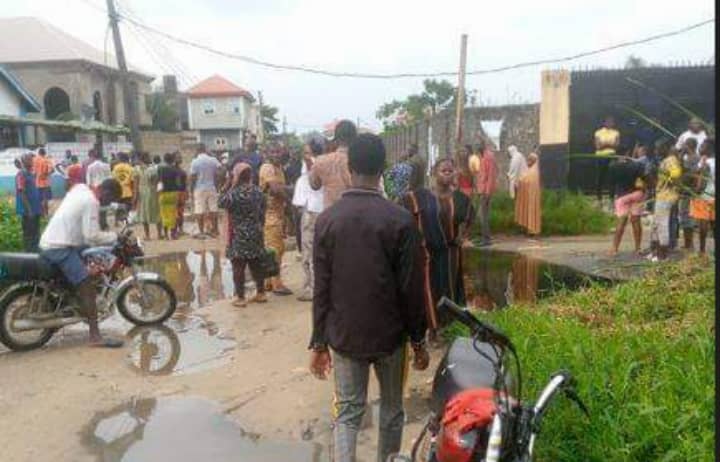 By Sola Omoniyi, Lagos

Angry mobs have set a church located at Bandore, Ajah area of Lagos State on fire after a labourer simply identified as Dogo died after falling into a septic tank belonging to the church.

The deceased was said to had been invited by the church authority to work on the premises on Friday, June 2, 2023.

According to report, the labourer had started working, when those living around the church premises couldn't sight him again.

However, he was searched for, and during the process his body was found in the soakaway.

Some residents alleged that the deceased was used for ritual, while others claimed that his body was not mutilated.

As a result of the controversial discussion within the premises whether he was used for ritual or not, angry mobs stormed the church and set it ablaze.

The angry mobs untied a cow near the church, killed it and share the meet among themselves.

The incident was affirmed by the state Police Public Relation Officer, Benjamin Hundeyin.

He stated that "Someone was engaged to evacuate the septic tank in the church, during the process of doing his job, he fell into the septic tank. He was rushed to the hospital where he was pronounced dead.

" Some angry mobs burnt the church, the Policemen were there a d they took pictures and no part of the body was removed. No arrest has been made yet" he added.