PAP: Ndiomu Provides N1.5bn Cooperative Fund To Drive Entrepreneurship For Ex-Agitators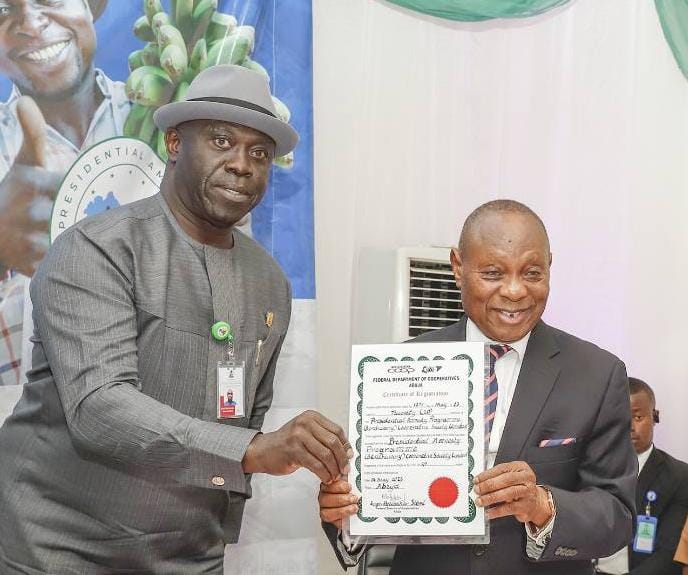 By Sola Omoniyi, Lagos

The Interim Administrator of the Presidential Amnesty Programme, (PAP) Maj Gen Barry Ndiomu (PAP), has launched a N1.5billion Cooperative Fund, under PAP Cooperative Society Limited (PAPCOSOL) to give strategic empowerment directly to ex-agitators of the Niger Delta.

During the official launch of the scheme at the Amnesty Office in Abuja on Wednesday, Interim Administrator of the PAP, Major Gen. Barry Ndiomu (rtd), maintained the initiative is a "novel alternative economic development scheme" designed to create a more viable means of sustainable livelihood for ex-agitators with socio-economic development of their communities and making them self reliant.

Ndiomu recalled that over the years, various reintegration empowerment programmes had delivered less fulfilling results, but expressed confidence that the Cooperative initiative "is considered the most practicable approach to ensuring the sustainable reintegration of ex-agitators".

He further emphasized that the scheme which will be serviced monthly with N500million, was birthed out of the need to encourage the ex-agitators who are fast ageing on, to explore more sustainable means of livelihood, rather than depending on the monthly N65,000 monthly stipend from the Federal Government.

The PAP administrator, explained that the Cooperative which already had offices in Delta, Bayelsa and Rivers states, would be closely supervised by the PAP Office and would be run by an Advisory Board led by HRM Justice Francis Tabai, a retired Supreme Court Justice, and other seasoned professionals and ex-agitators.

Ndiomu added that the beneficiaries would be provided with technical support on their business ideas, and would also get access to grants, adding that the core areas of the scheme would focus on agricultural value chain, services and manufacturing.

He regretted that the monthly N65,000 stipends had introduced the culture of dependency and indolence.

In his brief remarks, Justice Tabai commended the Interim Administrator for championing the drive to reposition the Presidential Amnesty Programme and transform the lives of Niger Deltans, promising that he would pour in his wealth of experience to ensure that the Board delivers on its mandate.

Similarly, Hon. Felix Bonny Ayah, Member representing Southern Ijaw Constituency I, who is also a beneficiary of the Presidential Amnesty Programme, lauded Ndiomu for thinking out of the box on the initiative, stating that they as leaders will embrace the new thinking and promised to give him maximum support all the way through the scheme.

Other members of the Board are Major General Emmanuel Salubi (Rtd), Comrade Joseph Evah, HRH Henry Binidodogha and some ex-agitators.