Panic as Putin bombs Ukraine's capital, Kyiv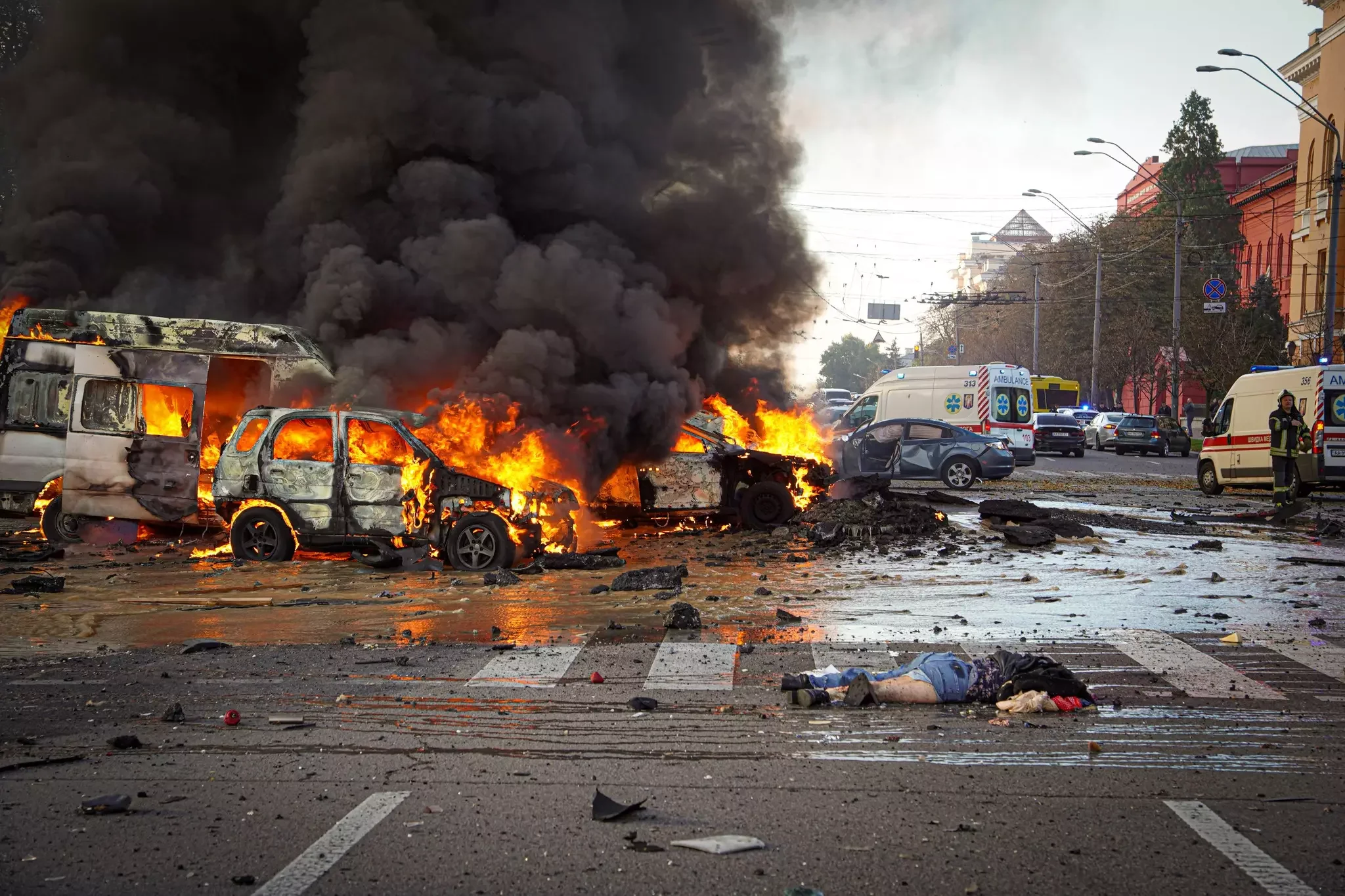 By Hannah Nathan, Warri

The Russian troops have bombed Ukraine's capital of Kyiv, with drones on Sunday morning, causing serious panic around the world.

The CNN reports that at least five blasts had hit the capital city but no scale of attack had been recorded.

Congress gathered that Russia carried out an overnight aerial attack in the city as loud blasts were heard in the Ukraine's capital.

The sources said the attack, which occurred early on Sunday, lasted for two hours.

Drone debris was seen falling on several central districts of the city, the report said.

Ukrainian media also showed a number of cars damaged in the attack.

Meanwhile, the scale of the attack is not yet known and no immediate injuries were reported.

The drones were also said to have come 'in groups from different directions' according to military official

Kyiv's mayor had said one person was injured in the Podil neighbourhood and a fire had broken out near one of the city's parks.

"Drones came onto the capital in groups and from different directions," Serhiy Popko, head of Kyiv's city military administration, said on the Telegram messaging app.