Police Nabs Nigerian, Three Others in Saudi Arabia Over Cocaine Smuggling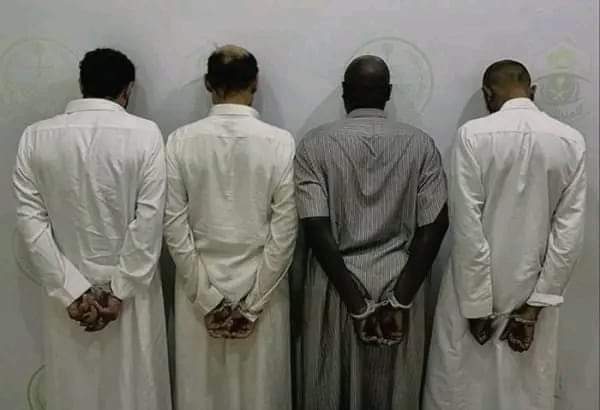 It's not a good day as a group of members made up of three Saudi Arabians and a Nigerian were arrested by Riyadh police in Saudi arrested for smuggling hard drugs.
According to the report, the Nigerian national and other Saudi Arabians partook in the smuggling and sales of cocaine.
The drug is said to be about 2.2 kilograms and has been seized by police officers.
The Police Criminal Investigation Department affirmed that they spoilt an attempt to smuggle in and sell 2.2 kilograms of cocaine in the city of Riyadh.
The force has taken legal measures against the drug suspects and has seized a quantity of cocaine and a sum of money.
However, the Saudi Arabian authorities have called on the citizens to report any information of suspicious activities related to drug smuggling to the police force.