Subsidy: Workers Suspend Strike For 3 Weeks After Meeting Tinubu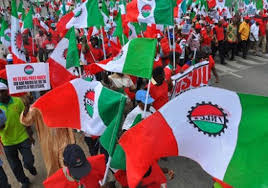 By Sola Omoniyi, Lagos

Following the meeting between The Joint Health Sector Union and President Bola Ahmed Tinubu, the Healthcare Professional Association has halted its proposed strike for 3weeks.

The development came after the two union, the Joint Health Sector Union and Healthcare Professional Association, met the president on Monday, June 5.

In a statement by the union acting National Secretary, Matthew Ajirotu, the president promised to approve the union demands.

He asserted that the union had suspended its strike for 21 days to review the president's promise.

Mr Mathew stated that the president had promised to give approval to the demand of the union.