Tribunal Judgement: I Will Reclaim My Mandate — Alapala Reiterates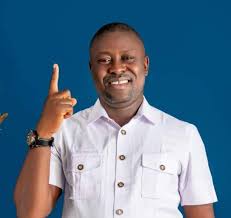 By Hannah Nathan, Warri
Member representing Burutu North Constituency in the Delta State House of Assembly, Hon. Alapala Anthony Ebitonmo has said he will reclaim his mandate given to him by Burutu people.
He made the assertion while reacting to the rerun order by the State Assembly Petitions Tribunal for Burutu North Constituency.
It was gathered that the election tribunal annulled the election in four units on the grounds of over voting.
The tribunal subsequently ordered for a rerun in four units in Ward 4 and one unit in ward 7, following a petition by the aspirants of the Peoples Democratic Party, Hon. Asupa Forteta.
Reacting to the judgment, Alapala expressed confidence to reclaim his mandate.
In a phone conversation with our correspondent, the lawmaker urged his supporters to exercise calm over the judgment.
Alapala further declared readiness to appeal the judgment without delay.
"The judgment is in the right direction. I urge my numerous supporters to be calm as there is no cause for alarm.
"I've directed my lawyers to get to work immediately and prepare for an appeal. This mandate was given to me by the people of Burutu Constituency I. I'll reclaim that mandate," he added.