PAP: Enemies of Niger Delta attacking Ndiomu -STRATCOM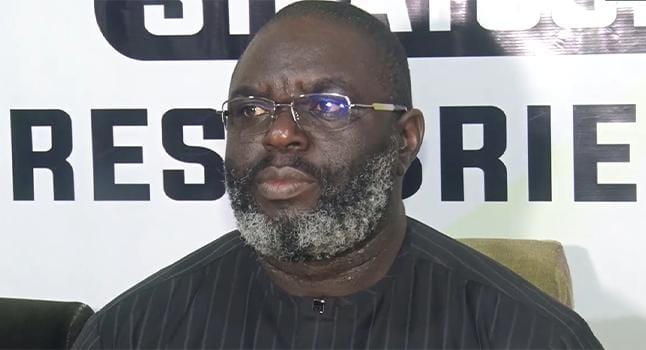 By Sola Omoniyi, Lagos
The Strategic Communication Committee (STRATCOM) of the Presidential Amnesty Programme (PAP) has asserted that the report of alleged massive looting in the amnesty office published by a non-existed online platform, the pointblanknews.com, following the next week inauguration of the incoming president, was a malicious, frivolous and mischievous attempt by enemies of Niger Delta to blackmail and discredit the Interim Administrator, Maj-Gen. Barry Ndiomu (retd).
A statement issued on Friday by the Chairman of STRATCOM, Nature Dumale Kigehe, said the misleading report like previous ones, was laced with falsehood and lies that could only have been concocted by those, who were unhappy with the glaring achievements of Ndiomu.
According to STRATCOM, such kind of malicious reports can only be manufactured by questionable news platforms that are known for spreading falsehood, noting that the misleading and baseless reports were sponsored by disgruntled elements who are not happy with the progress made by Ndiomu so far.
The committee maintained that it was not surprising that the fresh attack came few days after the launch of the Cooperative Scheme for ex-agitators, a milestone of the PAP under Ndiomu which took Ndiomu enemies by surprise.
"The faceless group and its agents alleged that there was similar looting in other agencies of government but only mentioned PAP because of vested interest of their sponsors and collaborators", Dumale said.
Dumale Kigehe noted that as a committee, they were privileged to know that at the moment, there is no fund available for payment of stipends for the month of May and other contractual obligations, thus, they wonder what was being looted as alleged.
While calling on the people of the Niger Delta region to ignore the smear campaign of persons, that had sworn never to see anything good in PAP, Dumale insisted that Ndiomu had been very transparent in all his activities including the recently launched Cooperative Scheme.
He advised the media practitioners to be objective and always verify information before publishing, adding that they should not allow betrayers to use their platforms to carry out personal vendetta without due investigation, "all in a failed attempt to mislead the incoming administration".