Navy nabs suspected oil thieves in Delta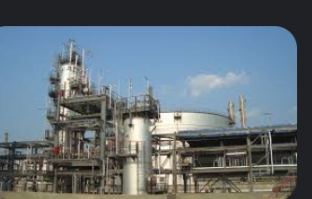 By Hannah Nathan, Warri
The Nigerian Navy Ship (NNS) Delta has apprehended two suspected oil thieves and have handed over the suspects to the officials of the Nigeria Security and Civil Defence Corps (NSCDC for prosecution.
Congress learnt that the suspects were handed over to the NSCDC on Wednesday at the premises of the Naval Base in Warri.
It was gathered the Navy Capt. Solomon Paul, Executive Officer of the NNS Delta, handed the suspects to the representatives of the NSCDC on behalf of the Commander, NNS Delta, Commodore Chindo Yahaya.
Speaking to reporter, Yahaya added the suspects were apprehended on Sept. 17, at the Asugbo Creek in Warri South Local Government Area of the state.
He emphasised the feat was made possible by the NNS Delta patrol team in conjunction with the Ocean Marine Solution (OMS) surveillance staff.
"On September 17, 2023, at about 2:35 pm, the NNS Delta Patrol team in conjunction with the surveillance staff of the OMS, while on patrol at Asugbo Creek discovered a vandalised and leaking pipeline.
"On further enquiry, they noticed an illegal connection on the pipeline.
"The team searched the surrounding area and intercepted three persons in a canoe boat, 20 metres away from the vandalised pipelines.
"They wanted to escape but two among them were intercepted," he said.
The naval officer said the suspects were brought to the navy base and after interrogation, claimed to be fishermen.
He narrated that no fishing gear was found with the men nor did the patrol team observe fishing nets or hooks within the immediate environment they were apprehended.
Yahaya said that the suspects were unable to provide convincing explanations on why they attempted to escape and the whereabouts of their accomplices.
He posited that there was a need for a thorough investigation to ascertain those responsible for the illegal connection on the oil pipeline in Asugbo Creek for appropriate legal action.
Yahaya warned those who indulged in crude oil theft and other forms of criminal activities in the maritime space to desist henceforth.
According to him, the NNS Delta, in line with the Chief of Naval Staff's "Strategic Directive 2023 – 6" would ensure that her areas of responsibility were rid of oil theft and pipeline vandalism.